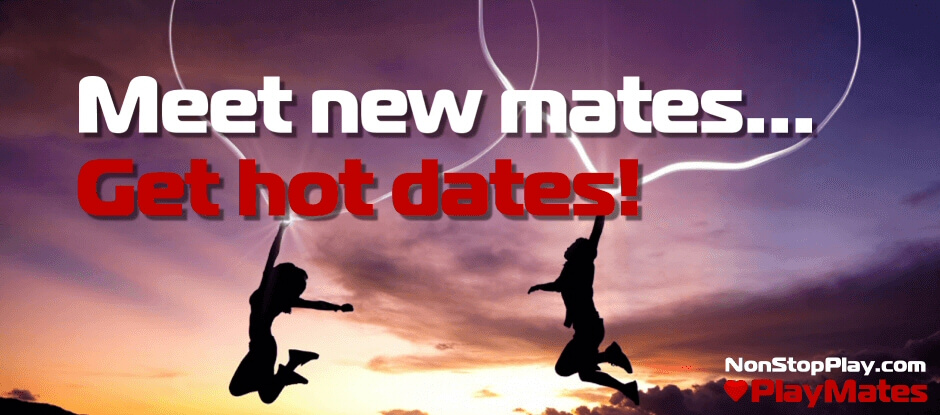 NonStopPlay.com PlayMates Dating has arrived …
We're connecting thousands of like-minded singles looking for fun and romance!
It's free to join PlayMates dating and only takes a moment to register.  Once logged in just add some info to create your profile, and then you're ready to search for other members near you.  With PlayMates Dating you can find singles near you, and meet new people the easy way – chat, share and get to know someone new.
You can find PlayMates Dating at nonstopplay.com/playmates or just fill in below to join today for FREE.

Not a member yet? Join for FREE!
Existing Members Log In
Forgot Your Password?
Need Some Help?