Ricky Gervais' much-loved and often hated character from the UK television series David Brent is looking for some free love on the free love freeway. The spin-off movie is currently titled Life On The Road and set for an August 2016 release in the UK, so we've got another year to wait, sorry people!
For those of you not in the UK or not familiar with the series, The Office is a mockumentary sitcom that was first broadcast in the UK in July 2001 and the two series ran until the end of 2003, written, and directed by Ricky Gervais and Stephen Merchant.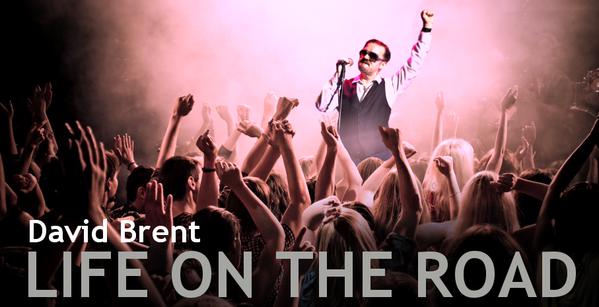 The blurb for the new movie tells how David Brent has moved on from his role at the paper supplies company and is "Now working as a rep selling cleaning (and ladies personal hygiene) products up and down the country, Brent hasn't given up his dream of becoming a rock star – or more specifically, singer/songwriter for fledgling rock band Foregone Conclusion. As he assembles a group of mercenary session musicians, a talented sidekick for street cred and an overpriced yet underwhelmed tour manager, he embarks upon a self-financed UK tour coming to a venue near every major city near you."
Gervais said "I'm so excited that the world will see what David Brent is up to now and where his future lies. This film delves much more into his private life than The Office ever did and we really get to peel back the layers of this extraordinary, ordinary man."
Gervais is the writer-director of the film, but there has been no mention officially on whether Gervais' Office co-star Stephen Merchant is involved with the product, so we shall have to wait and see!
Life On The Road is set for an August 2016 release.