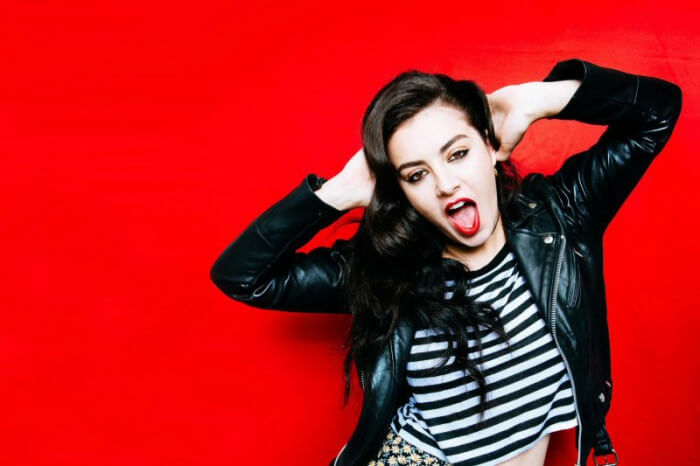 Charli XCX is not only touring America and working on her third album but she has also found time to squeeze in some writing sessions with Rihanna.  We'll have to wait to see what material comes from this but it looks like it is for a new record coming out.
"I'm a really big Rihanna fan and I think she's such an incredible artist," she told UK newspaper The Mirror.
"She's my favourite pop girl. She's the real deal. I've actually been to a couple of writing sessions for Rihanna's new record. It was really fun to put together a couple of tracks."
Charli revealed that she had been seeked inspiration from Paris Hilton, saying: "I've been really inspired by Paris Hilton, small dogs and a glitter, luxe lifestyle."
"I've never met Paris before, but we were both at the amFAR Gala during the Cannes Film Festival this year. I was performing and I saw her singing along to my song and I freaked out.
"I'm such a fan and one of my favourite songs ever is 'Stars Are Blind' – it's pop genius."
Charli XCX recently performed at Reading & Leeds Festivals after cancelling the remainder of her US tour due to "personal reasons".
Here's Charli's recent track, Famous – her album Sucker is out now.