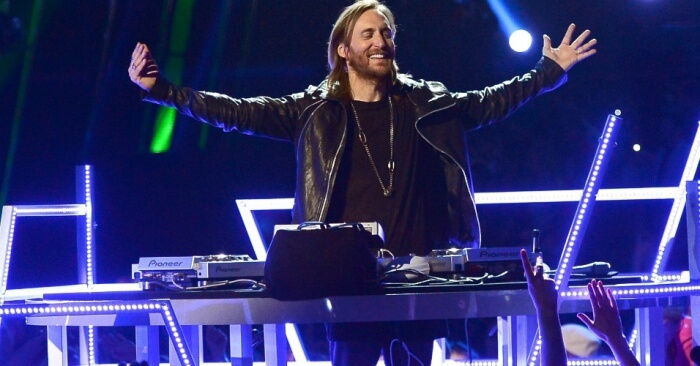 For some reason, French DJ David Guetta has remixed a nursery rhyme for his new single. Err, yeah!  There's literally no song on earth that David Guetta won't try and work his magic on!
The DJ debuted his EDM version of 'If You're Happy and You Know It' during his set at Tomorrowland in Belgium last week. We've got the video for your amusement!
David Guetta a true Tomorrowland friend. #Tomorrowland

Posted by Tomorrowland on Friday, 24 July 2015
David Guetta brought on Dutch duo GLOWINTHEDARK to perform the song with him. A release date has not yet been confirmed. Will it actually be released? Will we play it?? Who knows!
DJ Calvin Harris, tweeted about the track before quickly deleting his tweet.
"Is Guetta's version of 'If you're happy and you know it' an early 90s rave referencing stroke of genius or an absolute pile of dog s**t?" he wrote.
We shall leave you to make up your own mind on the track!