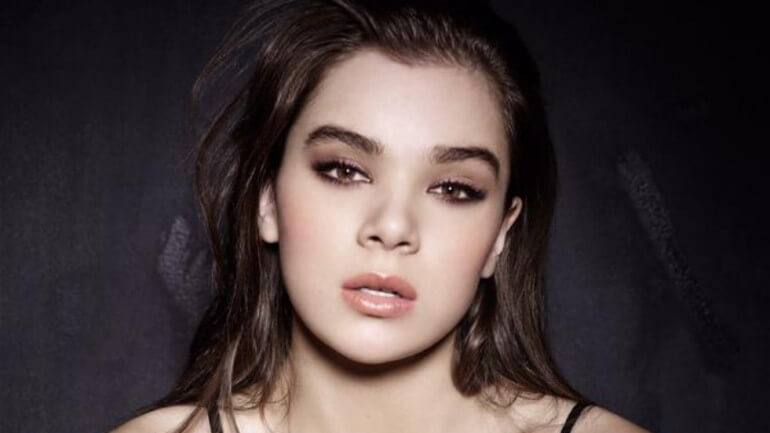 Hailee Steinfeld has declared to all that she doesn't need anyone but herself with her new single, 'Love Myself.'
Hailee unveiled the music video for the song for which the lyrics tease over a buoyant dance-pop chorus as alluring as the video itself, showing that Steinfeld shows she may have the grit to go far.
The Pitch Perfect 2 star, Hailee Seinfeld, 18, is proving that she has got what it takes to make it in the music business by releasing her super-catchy debut single.
Steinfeld, who is  now officially on board for Pitch Perfect 3 is seen dancing on a rooftop belting out the lyrics of her up-tempo and empowering single — 'I'm gonna put my body first and love me so hard 'til it hurts,' she sings.
If you like the song, just wait until you see the video — watch it here!
The music video directed by Hannah Lux Davis, is interspersed with people walking the streets of a city, but they become distracted as they pass a mirror with the hashtag #lovemyself staring back at them. They dance, kiss, and and check out their look as they pass – well it's a new one on us!
The actress turned singer found it hard to contain her excitement for the video's release, tweeting fans to retweet and join the hype with the hashtag #LoveMyselfMusicVideo. Her tweet had more than 1,000 retweets within 15 hours, so plenty of people liking the new video.
Hailee is friends with Taylor Swift, 25, but that doesn't mean the actress doesn't get anxious when she's letting the international popstar listen to her songs! "I'm nervous to play her anything. I'm nervous to show her any of my movies, but yeah, she's very supportive," Hailee said. "Music is always been something that I wanted to do," she continued. "It's always been a part of my plan and it's always been a matter of when and now is when."  She added "We're fed this false sort of sense of what we're supposed to be like in order to love ourselves.  I think this song kind of highlights the power of loving yourself and empowering yourself."
.@HaileeSteinfeld just dropped her first single, and it's exactly what you need to hear today. http://t.co/CColNHJxmC pic.twitter.com/Ude9yqwdlp

— Spotify USA (@SpotifyUSA) August 11, 2015
The new single is out now!