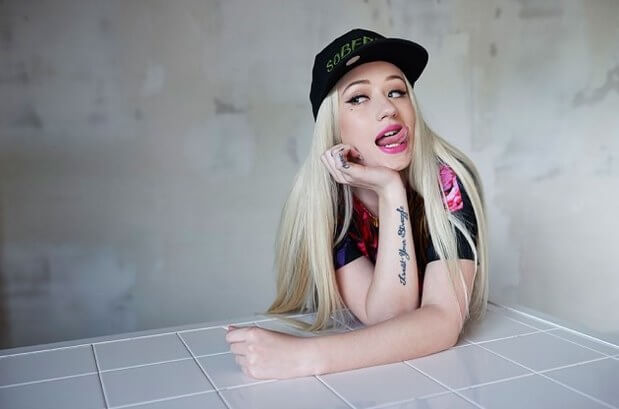 Iggy Azalea has stormed on to this week's Lip Sync Battle and she has  most definitely given the show its most explicit performance ever!
The rapper showed off her not-really-singing skills whilst she duelled with her Los Angeles Lakers star and fiancé Nick 'Swaggy P' Young by going old school with Silks 1993 R&B hit 'Freak Me'.
Swaggy P was left with his tongue hanging out when Iggy's sexy lip syncing slow jam finished with a proper stage-humping performance.  You can see the full performance when Lip Sync Battle airs the duel between Iggy and Nick on Thursday October 13th on Spike TV in the US.  For those of you across the pond, Spike also airs the series in the UK.
Iggy also recently tied up with Jennifer Hudson for her current single 'Trouble' taken from Reclassified, which is a reissue of her 2014 debut studio album.  Watch the video below and listen out for more music from Iggy on NonStopPlay radio.