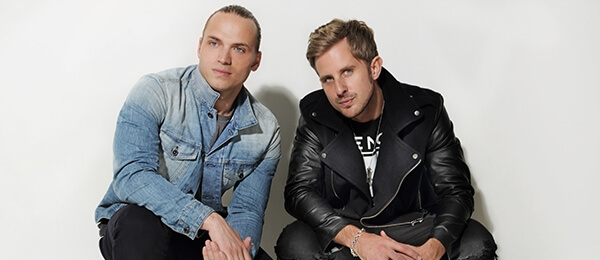 Sigma and Dutch music producer Diztortion have joined forces on a new floor-filler dance track called 'Redemption' to end summer on a high, following the the success of Sigma's current hit 'Glitterball' which reached number 1 in the charts earlier this year after teaming up with The X Factor's Ella Henderson.
The new tune 'Redemption' also features upcoming star Jacob Banks.
The upbeat number is the opening track for Sigma's live stage show, which will be coming to the UK and Ireland, beginning on October 22 in Manchester.  You can grab your tickets from Ticketmaster.
Download the new tune 'Redemption' through iTunes right now.