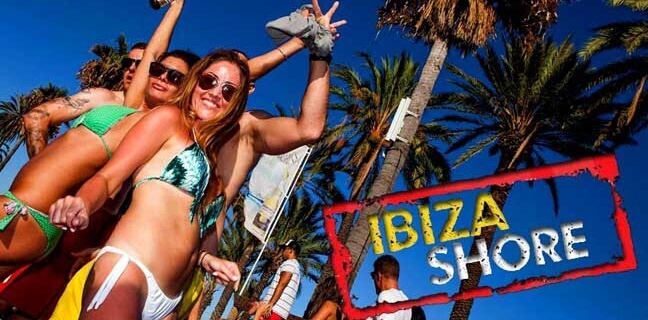 New MTV reality series 'Ibiza Shore' is about to start filming.  The Ibiza locals aren't happy about it,  but MTV isn't backing down and the show is going ahead.
First politicians voiced their opposition to the Balearic remake of Geordie and Jersey Shore and that was followed by a local businessman optimistically trying to gain rights for the show's name before it went ahead.  The local council has issued a 'don't co-operate' plea to hamper the filming.   According to The Mirror despite a petition of 10,000 against it, MTV has said the "show must go on".  We're sure that island-goers will be keen to get involved claiming their 5 mins of fame whilst on their hols especially when they're partying and the drinks are in full flow.  Just imagine if their mum or dad accidentally flick on to MTV back at home….
Shore fans can expect to see lots of partying and general outrageous behaviour, as the housemates get up to all the usual sorts of craziness that happen when you live in a villa together.
"So we're literally going crazy at the thought of a brand new MTV 'Shore' series being set on the white isle – and yes, we can confirm it is really happening.  Following on from the likes of Jersey Shore and Geordie Shore, Ibiza Shore will see cast from the Spanish series Gandía Shore and Mexican series Acapulco Shore come together in Ibiza for sun-drenched fun in the sun – plus there'll be surprise cast arrivals from Italy and Brazil to spice things up." said MTV.
Filming will commence in the next few weeks so, if you're visiting the island, keep your eyes open  for a bunch of party goers being followed around by a camera crew. And if you're not lucky enough to be on the White Isle, you'll have the pleasure of being able to watch it on TV this autumn on MTV.