You can now download our brand new BlackBerry app.  Now you can listen on the move easily by using our new app which you can use on Wi-Fi and 3G/4G to listen to our radio stations wherever you are!  If you want to listen in the car, at the gym, or anywhere you go with your phone then this is the app for you!
We've got 2 apps available, for NonStopPlay and for NonStopPlay Pure Dance so that you can listen to both our radio stations on your BlackBerry smartphone.  The apps are free, download them via Blackberry World on your handset by searching for NonStopPlay.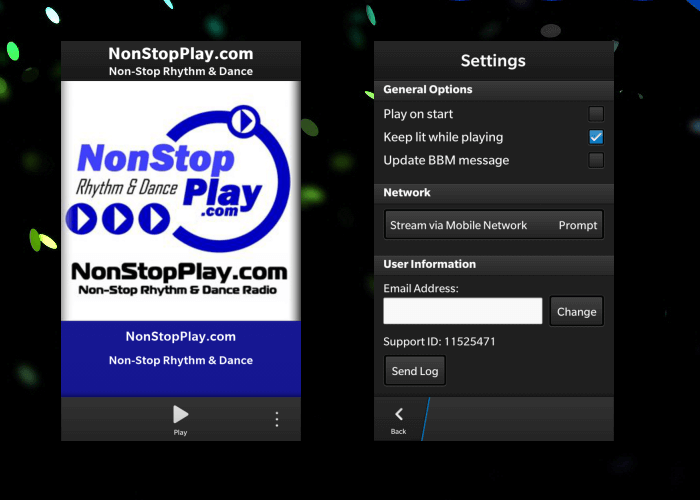 Not got a BlackBerry?  We've also got apps for Android and iPhone!