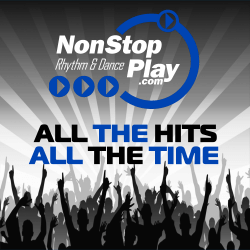 NonStopPlay.com Dance Radio is is a popular online radio station born out of the need for a nationwide station aimed at listeners who love Dance and R'n'B music without the high speech content of stations like BBC Radio 1, and initially got it's inspiration from the late Atlantic 252. The station launched in 2003 and has grown from simply an internet radio service to a fully fledged radio station with hundreds of thousands of listeners every month, broadcasting from state of the art studios near London, UK.
NonStopPlay is a popular online radio station that has been around for over a decade. It is known for its diverse selection of music, which includes everything from pop and upbeat rock to R&B and dance. The station has a reputation for being one of the best places to discover new music and artists, and it has a loyal following of listeners who tune in every day to hear their favorite songs.
One of the standout features of NonStopPlay is its continuous playback feature, which allows listeners to enjoy a never-ending stream of music without any interruptions. This makes it an ideal choice for those who want to listen to music all day without having to manually skip to the next song or search for a new station.
One of the things that makes NonStopPlay so popular is its commitment to playing only the best music. The station has a team of music curators who are constantly on the lookout for the latest and greatest tracks to add to the playlist. This means that you can be sure that you are always hearing the freshest and most exciting music when you tune in to NonStopPlay.
NonStopPlay is available to listeners all around the world, and it can be accessed on a variety of devices. The station has a website and mobile apps for both iOS and Android, which makes it easy to tune in on the go. It's also a great choice for those who want to discover new music, as the station regularly features new and up-and-coming artists.
NonStopPlay.com Dance Radio also takes to the road to bring broadcasts live from clubs and events throughout the UK, including NonStopPlay "Out There" nights at high profile venues such as Pacha London, The Whitehouse London, Anexo London, and many more.  If you would like to speak to us about your event please contact us.
In conclusion, NonStopPlay is a top-rated online radio station that offers a wide variety of music and programming. Whether you are a fan of pop, upbeat rock, R&B, or dance, you will find something to enjoy on NonStopPlay. With its commitment to playing only the best music and its special events and live broadcasts, it is a great place to discover new artists and enjoy your favorite tunes.
NonStopPlay also has a sister station, Pure Dance Radio that plays a mix of electronic dance music (EDM), house, techno, and other genres of dance music.
NonStopPlay.com is fully licensed to broadcast online to over 30 major countries, via PPL UK, the MCPS & PRS Alliance and BMI. Find out more about our licensing: