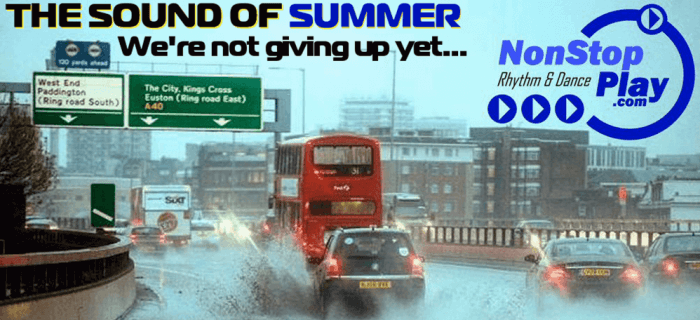 OMG what's with the weather at the moment in the UK?  Well, we don't give up!  We're still playing the Sound of Summer here at NonStopPlay!
Even though the sky has decided to chuck down buckets of cold rain, we're playing even more hot new tracks for you to enjoy, indoors probably though!
Sigma has teamed up woth Ella Henderson for their new track in a drum and bass crossover style, titled "Glitterball", it is out this week.
John Newman has thought up a catchy new tune.  Teaming up with Greg Kurstin the new track "Come and Get it" is one of those songs you might find yourself whistling even though you didn't realise it.
And finally we've got to mention the new track from Halsey, it's amazing and we love it.  Having sold out her US and UK shows in a matter of  just minutes, before whzzing up to No.1 on Billboard's Emerging Artists chart. The 20-year-old New Yorker is winning over fans with her new track called "Hurricane".
Great new tracks and you'll here them here on NonStopPlay.  Find out more about the music we're playing at www.nonstopplay.com/music