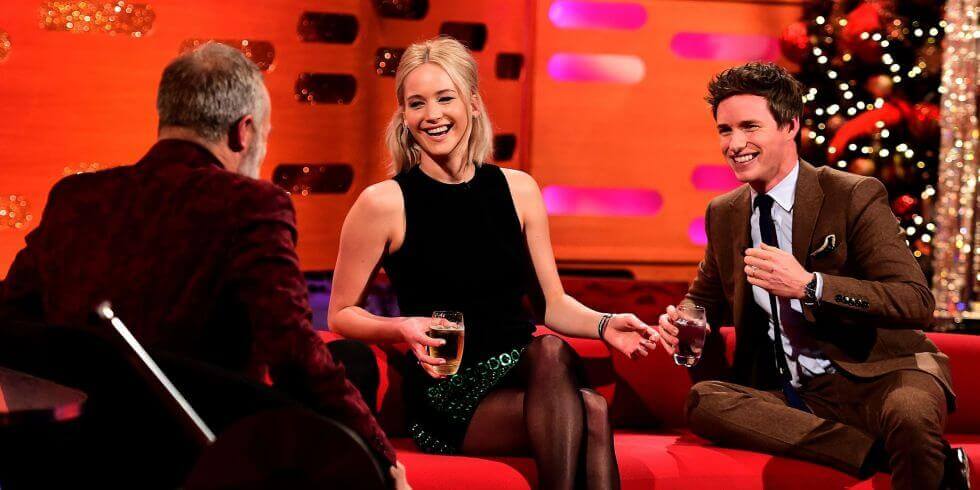 New Years Eve, the run up, the planning, the anticipation – and the reality, ending up so often with inevitable disappointment – it's something we all have to endure, including superstars like Jennifer Lawrence.
The Joy star will appear on The Graham Norton Show ​tonight (December 31) alongside Eddie Redmayne, and she reveals her feelings about the evening.
Jennifer said "I really hate it. I've never had a good one – everyone's chasing a good time and it's always a disappointment. I always end up drunk and disappointed. Drunk and Disappointed should be the title of my memoir!​"
​The Graham Norton Show​ is on BBC One New Years Eve at 10.45pm, and also features appearances from guests Will Ferrell and Mark Wahlberg.
Lawrence teams up again with Bradley Cooper and Robert De Niro for Joy, which is released in the UK on January 1.
If you've not seen it yet, here's the trailer for the new movie Joy: