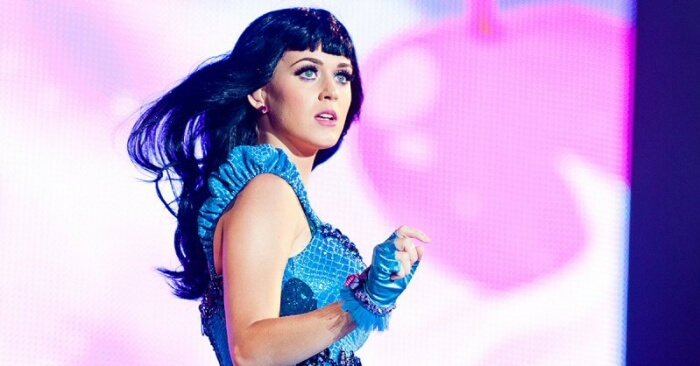 If you scroll your facebook or swipe up your twitter looking for those movies of really awkward situations, you'll like this one!
Poor Katy Perry had a pretty uncomfortable encounter with a fan that she invited on stage at her performance at the Rock in Rio Festival in Brazil.
Once Katy invited the girl on to the stage, she soon realised that the adoring fan was just a bit more than slightly drunk!
Katy endured plenty of awkward kissing as well as licking from the fan, who was also using the singer to keep herself stood upright.  She told the crowd the girl was "rolling", but kept her on stage for a few minutes for a chat and even took a few selfies with her.
We wonder if the girl will remember this in the morning – she will once she cops the video!