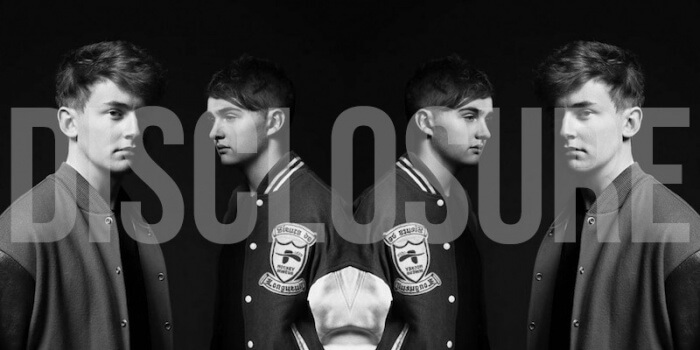 Disclosure have revealed the full details of their new album Caracal, and it includes some big names!
Apart from the previously shared "Holding On", "Bang That", "Moving Mountains", and "Omen" featuring Sam Smith, The Lawrence brothers have teamed with Lorde , Miguel, and the Weeknd for their second studio album.
Sam Smith and Gregory Porter are familiar names, having already appeared on the two tracks Disclosure have premiered from the upcoming record: 'Omen' and 'Holding On'.
Miguel has also lent his talent to the Caracal album along with Kwabs, Lion Babe, Jordan Rakei and Brendan Riley.  Lorde and Disclosure were also known to be working together after the 'Royals' singer tweeted about working on some tunes with the pair.
Disclosure's last album Settle reached number 1 in the UK and 36 in the US when it was released in 2013.
The new album Caracal is released on September 25.
 The full tracklist for Caracal:
'Nocturnal' ft. The Weeknd
'Omen' ft. Sam Smith
'Holding On' ft. Gregory Porter
'Hourglass' ft. Lion Babe
'Willing & Able' ft. Kwabs
'Magnets' ft. Lorde
'Jaded'
'Good Intentions' ft. Miguel
'Superego' ft. Nao
'Echoes'
'Masterpiece' ft. Jordan Rakei
'Molecules'
'Moving Mountains' ft. Brendan Riley
'Bang That'
'Afterthought'
Listen out for new music by Disclosure here on NonStopPlay!