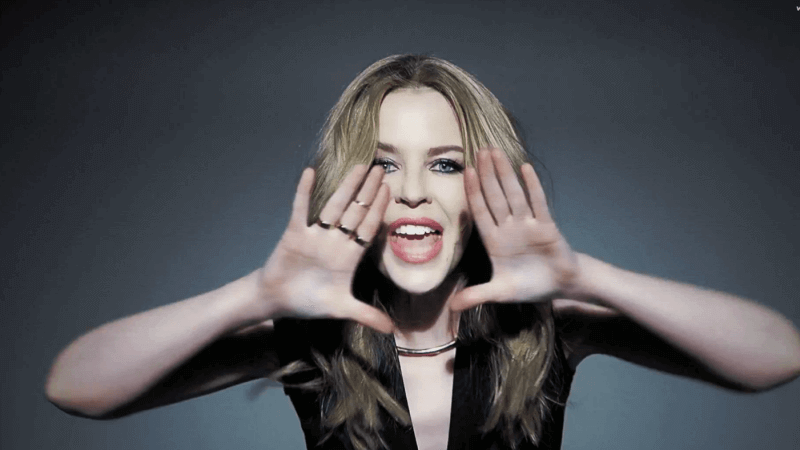 Kylie Minogue the Australian-born singer, songwriter, and actress is back with new music for the forthcoming comedy-sci-fi movie Absolutely Anything, which is set to be released in cinemas on 14 August 2015.
The singer has recorded the track 'Absolutely Anything and Anything At All' as the theme song for upcoming movie which has an official music video directed by Bill Jones and Ben Timlett which sees Kylie performing for Aliens whilst covered in star dust!  The single includes collaboration from John Greswell and Christopher Taylor.
Absolutely Anything is a new film starring Simon Pegg and Kate Beckinsale, which was directed by Monty Python star Terry Jones.
"Growing up in Australia, Monty Python thrilled, baffled and entertained my entire family.  I'm such a fan. So, to record the theme song for (Python) Terry Jones's Absolutely Anything was a great honour." said Kylie.
The movie also features the voice of Robin Williams, which was his final film role before his sad passing away last year.
We are also hearing rumors that Kylie is currently working on a new Christmas album, which will include some disco-inspired festive anthems.
"Absolutely Anything and Anything at All – Single" is available to buy on iTunes