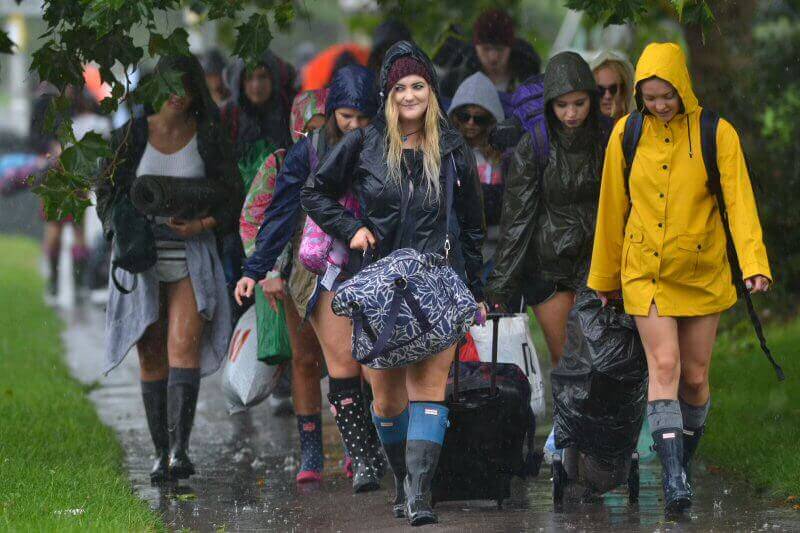 The skies opened this morning with downpours of rain drenching early bird fans of the Reading festival who started arriving today to set up camp for the Reading Festival Weekend.
The annual music festival at the Richfield Avenue site in Reading is open from today as the sold-out event sees 90,000 people flock to Reading for the weekend.
Weekend ticket holders/wristbands have access to the campsite from 8am on Thursday, August 27 until midday on Monday, August 31. Weekend wristbands allow unlimited re-entry to and from the site for the holder.
Rail strikes and bad weather is forecast for the Bank Holiday weekend, but festival goers are not letting that dampen their spirits, quite literally – the fruit and veg aisles of the Tesco supermarket in West Reading have been turned into the alcohol section with pallets laden with multi-packs of beer waiting for the festival goers to pick them up so whatever the weather they can have a good time.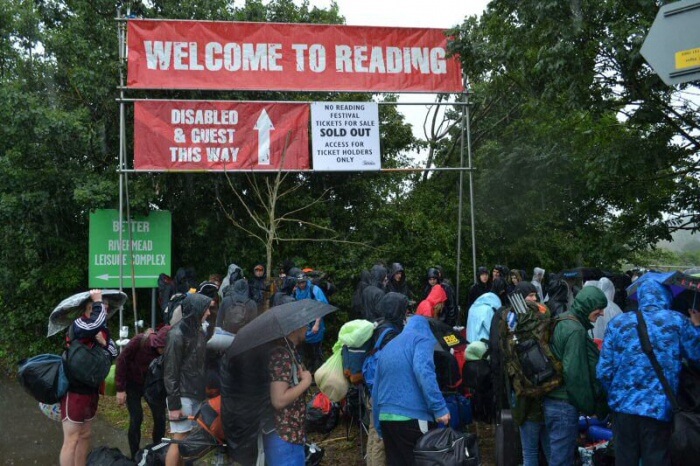 Chris Webber, who is the University of Reading's festival weather blogger, said: "The chances that you will need your wellies is high – those ankle-high versions just might not cut it. "Likelihood of needing your sunnies? Currently looking depressingly low."
The festival line up includes Mumford & Sons, Bastille, Metallica, Modestep, The Libertines, Deadmau5, Gorgon City and many more.  Check out the full line up on the Reading Festival web site.