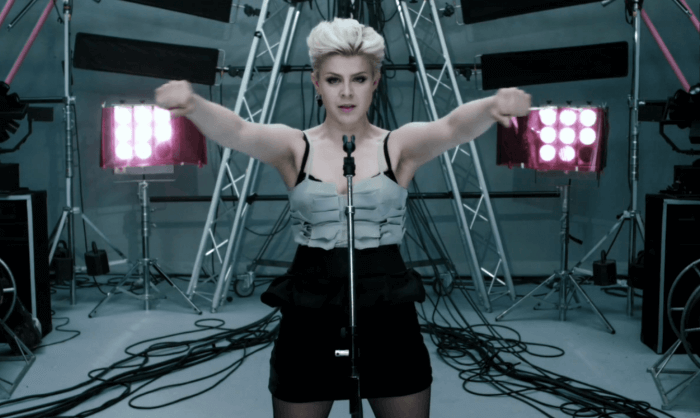 Swedish pop star Robyn is well known for her dance anthem 'Show me love', hits such as 'Dancing on my own' and the beautifully produced 'With every heartbeat'.  Robyn has just premiered her new track 'Set Me Free' from the upcoming mini album.
Robyn has teamed up with experimental artist Röyksopp as on the 2014 mini-album 'Do It Again' which is a 5 track collection of new music.  She's been working too with another group, La Bagatelle Magique, which consists of Markus Jägerstedt her touring keyboardist and the late Christian Falk, who sadly passed away last year.
They've been working together on this project together for nearly three years, and they've finally begun to release some of the new music. We've checked out "Love Is Free" as well as the excellent Todd Terry remix. Now you can hear another new track called "Set Me Free" which is available via Apple Music exclusively.
Meanwhile, Robyn has confirmed that she is still working on her own full studio album, but added: "I don't know when my next album will be done." Her new mini album will most likely be released in August.
Check out one of the tracks from the new mini album, 'Love Is Free' below.