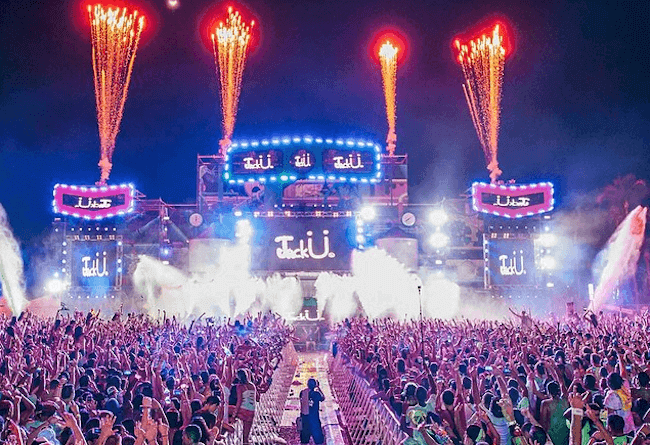 This is one for our fans in the US, or of course if you happen to find yourself in the sunshine state of Florida next spring then you're in for a treat.  Skrillex and Diplo's Jack Ü supergroup will headline Life in Color Festival 2016.
The announcement comes after Life in Color's continued expansion from a Florida college paint party into an international event that stages more than 200 concerts every year.
"We're so pumped to be bringing Jack Ü down to Miami for Life In Color Festival.  Every year we put in so much energy to bring what we believe is the best headliner for our Miami festival and our Miami fans, from Calvin Harris to Kaskade and now Jack Ü. We expect this one to be our best yet." says Life in Color founder, Sebastian Solano.
Here's a sneak peak of what to expect at the music festival next spring.
"We are the only North American brand to have a weekly Ibiza residency, we're doing Life In Color in 40 countries this year, and on every continent," says Solano. "We're trying to break new ground in developing markets for dance music. But while all the international growth is amazing, there is nothing like being able to produce a festival for our fans in South Florida where it all started for us."
Life in Color Festival 2016 will be on January 16th, 2016 at Miami's Sun Life Stadium. Tickets are available online now.